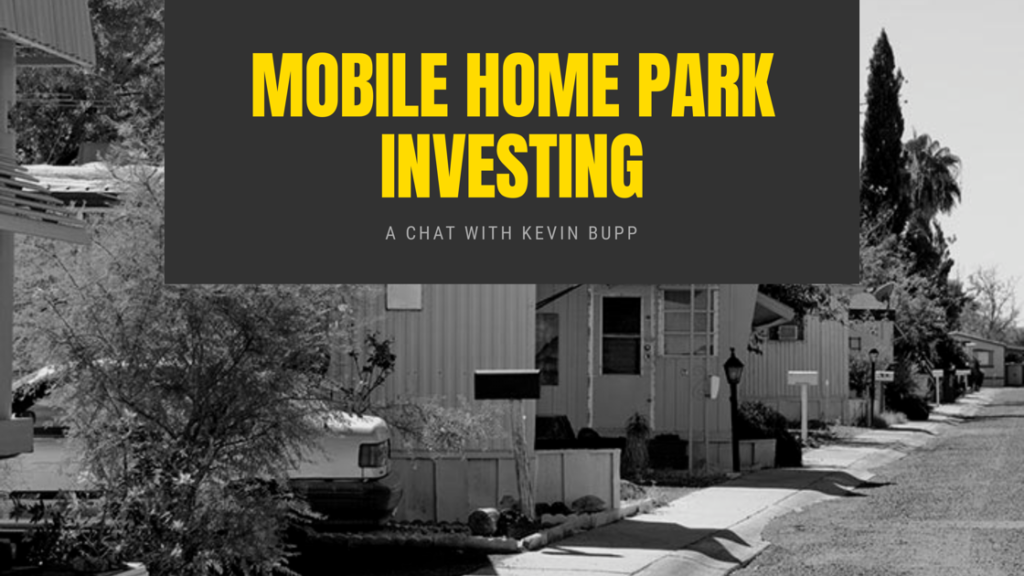 Wow, today's interview is chalked full of so much valuable info!
Ever look up to someone and wish you could chat with them for a few minutes? Well today's a special episode for me because I get that chance! Today I interview long-time real estate investor and podcast host, Kevin Bupp.
Kevin started his real estate investing career over 19 years ago in a small town of Pennsylvania. Through family connections Kevin met his soon to be mentor. He walked blindly into a fix and flip conference with his future mentor; from that conference on Kevin decided to fully immerse himself into real estate. We discuss the importance of actually liking real estate, when times are bad you have to believe in your love of it to carry you through the tough times.
We discuss some pros and cons of mobile home park investing. One of the biggest pros is that cities are no longer building mobile home parks which causes a much higher demand than there is supply. These mobile parks also offer one of the cheapest rents you can find; having one of the most economical rents makes it very easy to keep rented during an economic downturn.
START chasing your real estate goals! And remember, you don't have to be great to START, but you have to START to be great!
You can find the transcript of this episode HERE. Transcripts of all episodes can be found HERE. Want to listen to the full episode on iTunes? Do that HERE.