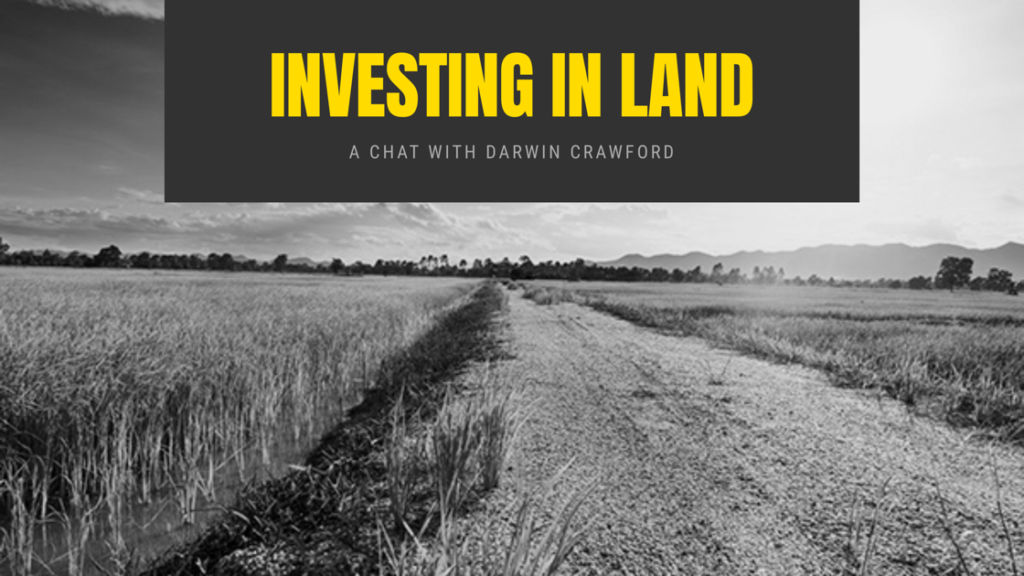 Cheap land flips in Mississippi is where Darwin Crawford got his first taste of dabbling in real estate  He found three pieces of land that were for sale through an estate sale.  They were willed to a church and the church didn't want the land they wanted the money. He brought them in cash, and they were dumbfounded by it.  He was able to turn around and sell them for a decent profit. The next time he went after it he was in Phoenix, and is currently still doing deals out there. 
"Pick something that works for you. Be honest about your skillset."
Darwin made a great point about the importance of knowing when to buy, in relation to the time of year and season, within your area. If you live in parts of the US where there's scorching temperatures, it may be best to purchase when it's hottest and also the opposite applies for when you live in colder climates. The dead of winter may be the best time of year to purchase because most people selling don't want to continue to heat their properties and may take a lower price. We also get into a discussion about how you also need to be aware of your neighborhood. It's crazy how a single block can effect the type of resident you can rent to as well as the condition the property comes in. It was a great reminder to research and understand where you buy properties because it can either make or break you.
Understanding where you strengths lay is a great characteristic to have when dealing with real estate too. If you don't understand something or have no interest in a certain field and are only looking for the monetary outcome, your success will most likely not come easy. Trusting your own instincts and not always looking at a broker for their 2 cents is also something to keep in mind. If you know you don't want to go above a certain price, don't. You know your own financials and don't allow someone else to get you into a bind.
You can find the transcript of this episode HERE. Transcripts of all episodes can be found HERE. Want to listen to the full episode on iTunes? Do that HERE.